My Traffic Travis Review – Keyword Research Tool
Posted On June 16, 2020
---
Traffic Travis,huh?
A few months back I stumbled on Traffic Travis: an SEO and PPC software suite. It looked good, and with a 60-day money-back guarantee, I figure I had nothing to lose. I have not looked back since! Traffic Travis has revolutionized my SEO strategy by making it effortless to find high-quality, relevant back links. I can find profitable keywords easily, and it makes on-site optimization simple, too.
But before you get it, there are some things you should know first, so keep reading my review.
Want to Beat Your Competition? 
I used to be confused as to why my competitors ranked better than me. I didn't know where they got their back links from, so I spent weeks trying to find amazing, relevant back links. It didn't work. Then I learned the secret to SEO: if you can't beat 'em, join 'em. Traffic Travis lets you spy on your competitors and figure out what they're back links are. You can then go and take those back links for yourself! When I learned this, SEO suddenly made sense.
Uncover the Reasons WHY Your Website Isn't Ranking
You might think this now: if I copy the back links my competitors have, how will I get an edge and rise up above them in Google? That is a good question, and I'll tell you how: on-site optimization! Traffic Travis will do an SEO website audit and tell you what fixes you need to make. One of my websites got a "C" ranking initially, and after fixing all the problems it had, it got an "A+" ranking with Traffic Travis!
Don't Know Which Keywords to Target?
Have you ever noticed that some keywords seem easier to rank for than others? That is because some are harder than others. If you pick an easy keyword, you can rank quickly, and make money faster. If you pick a hard keyword, it could take you months before you see a return. Don't know how to pick them? Then pick up Traffic Travis. It has a keyword research tool that tells you how easy a keyword is before you invest months of time/money into ranking for it. The included rank-tracking software makes it easy to monitor your rankings for each keyword too.
The Free Version Has Limitations
There are two versions: the free version, and the professional version.
The free version has a few restrictions compared to Traffic Travis v4 Professional. These include:
A maximum of 2 projects
A maximum of 30 keywords per project
A maximum of 5 keywords per search in the SEO Competition
Domain Research and Keyword Research tools
Some other restrictions on search results in certain tools
Conclusion: Traffic Travis Will Revolutionize Your SEO Strategy
If you want to take your SEO to the next level, I highly recommend Traffic Travis Professional. Here is what you get when you buy it:
A backlink analyzer tool.
An onsite SEO audit tool.
An advanced keyword competition analyzer tool.
The ability to track the rankings for unlimited websites.
BONUS PPC keyword analyzer tool. (See what PPC keywords your competitors are targeting!)
Plus lots of other awesome features.
Traffic Travis is a program you install on your computer, if you don't like to add another program on your PC but rather use a Keyword Research Tool that you use online then I suggest taking a look at Jaaxy.
All the best,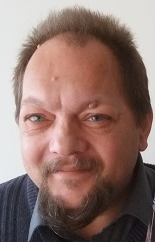 Luc