Affiliate Marketing A – Z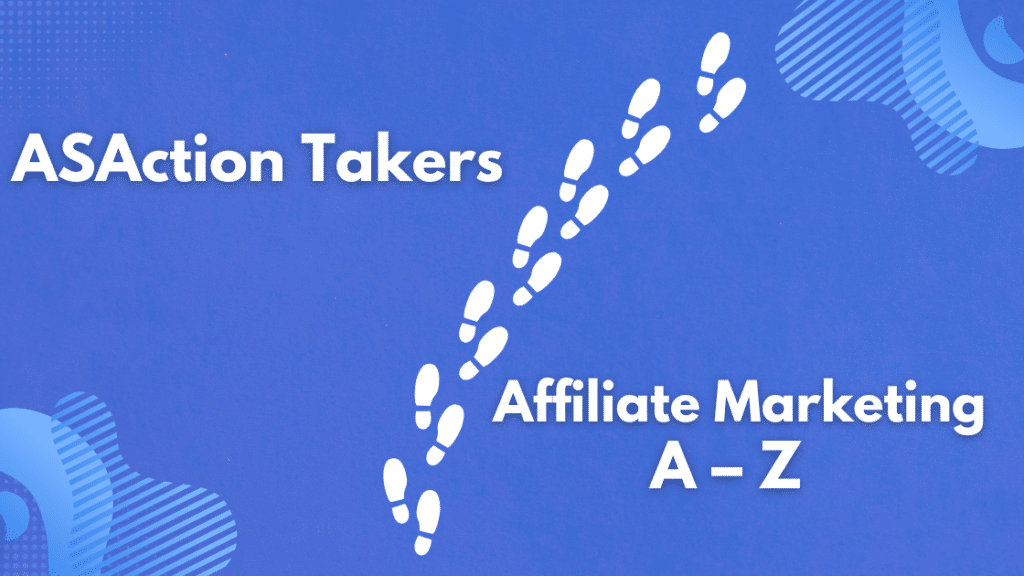 If you're involved in affiliate marketing, be it in any capacity, be comfortable using the most popular terms, as well as their abbreviations and acronyms.
Activation
The process of generating a sale by a new user. An affiliate shares a link, someone clicks on it, signs up as a new Printify user, and finally – makes the first sale – that is activation.
Advertiser
A person or organization that markets and sells goods or services. Advertisers are willing to pay affiliates for each new customer or lead they bring. It helps them promote their brand and acquire new customers.
Affiliate
A brand advocate or publisher. The person or organization that promotes offers and tries to sell advertiser products using his or her own channels (websites with blogs, youtube channels, courses owners (like Udemy), and more). Affiliates may forward visitors to the advertiser using the promotional material provided by the advertisers. If the affiliate brings a new user to Printify, he/she will receive the fee for it.
Affiliate Network

A platform that connects affiliates with advertisers and provides various tracking technology, reporting tools, and payment processing services.
Affiliate Link

A unique link that an affiliate network generates for each affiliate. It enables the advertiser and content creator to track any activity. You can use this link on your landing page, blog post, or in the description of the video. When someone clicks on your link, signs up, and starts selling, you get paid. (E.g. printify.com/?ref=bobtheaffiliate)
Affiliate Manager

A person responsible for managing an affiliate program for an affiliate merchant. Their job is to recruit affiliates that will drive quality traffic to their offers. They help with setup in the beginning and will help to grow your results.
Affiliate Marketing

Revenue sharing between online advertisers and online publishers, where the compensation is based on various performance measures, such as sales, clicks, registrations, or a hybrid model. In short, you earn a commission every time your referral makes a sale by promoting someone else's products or services.
Affiliate Program

An arrangement in which the advertiser pays a fee to an affiliate for generating clicks, sales, or leads from links located on that affiliate's website. These can also be known as partner, associate, revenue sharing, or referral programs.
Anchor Text

The clickable and visible characters and words that hyperlinks display when linking to another document or location on the web. Useful for users and search engines. The link label shows users what they will see when clicking on it, while search engines use the anchor text to index and rank webpages.
API

Application Programming Interface. It's an interface that lets users access data for the purpose of application development and automated searches. Or in simple terms, a software intermediary that allows two applications to talk to each other.
Banner

A type of Creative for advertising on other websites. It doesn't take up the whole page. It's just a specific ad space you occupy on a website.
Campaign

The relationship between an affiliate or source and the offer that they are driving traffic to. A campaign is a more granular version of an offer.
Caps

Limits on clicks, leads, traffic, and more. Affiliate networks may limit the number of conversions or clicks that you can have on certain offers. The Offer Cap feature allows you to set a daily limit of conversions or clicks as well as choose the redirect offer.
Chargeback

If a product is returned or a sale failed to materialize, the advertiser will deduct the amount you were previously given as a commission for that specific sale from your affiliate marketing commissions.
Click Pixel

A javascript or image tag that is placed on an HTML landing page in order to track clicks when a redirect link cannot be used.
Click-Through Rate – CTR

A rate that measures the percentage of clicks compared to the advertising impressions displayed to visitors. CTR is important for those who use banners, as it's one of the most important indicators. Usually, a high CTR means that more people are clicking your banners.
Conversion

The action of getting a sale, lead, or subscription. When a website's visitor makes a purchase. This is the target action of the end-user that the advertiser defines. It can be a subscription to a service, sale of a product, lead generation, installation of a mobile application, and more. Conversion is the final goal of advertising for which advertisers pay to affiliates. In our case, it means a new registration on Printify.
Conversion Rate

A metric used to showcase the number of times an affiliate link has registered a conversion in comparison with the number of times the link/banner has been viewed. It is the percentage of clicks that turned to lead or sales. For example, if one in every hundred visitors of your website makes a purchase, your conversion rate is 1%.
Cookies

Information that a computer stores in a web browser when a user visits a website or clicks on a link. Cookies allow websites to keep track of user visits and activity, as well as generate suggestions to the relevant partners.
Cost per Action – CPA

The price Publishers get paid when someone acquires a product or service. An action is a form of conversion. A visitor orders a product or shows interest in it. This is a payment model in which advertisers pay their affiliates for conversions only.
Cost per Click – CPC

A form of payment for online advertising that is based on clicks. Each time the ad is clicked, an amount will have to be paid by the advertiser.
Cost per Sale – CPS

A payment model that is used for online advertising. Once a product or service has been purchased, a pre-agreed fee is paid by the advertiser. CPS is mainly used in the phase in which a potential client actually makes a purchase. A fee is then paid to the publisher.
Cost per View – CPV

A method of charging for video advertisements based on the number of views or interactions an ad receives.
Creative

A creative is a promotion tool advertisers use to get users to actually click and take action. Some examples of creatives include text links, badges, banners, pop-ups, email copy, and more.
Earnings per Click – EPC

A metric that shows the average amount of revenue you earn each time someone clicks on your affiliate links. It's the average amount of cash you can earn per every click.
Ecommerce

The process of buying and selling physical products online, such as on eBay, Shopify, WooCommerce, and any other online marketplace.
GEO or Geo targeting

The method of targeting users based on their geographic location such as country, state, and city. If you're targeting Western European GEOs, it means you are targeting Western European countries.
Internal Linking

A hyperlink that targets the same domain as the domain on which the link exists on. An internal link points to another page on the exact same website.
Landing Page

A website or page to which affiliates send traffic. A landing page is a follow-up to any promises and claims that you've made in your content. It is the next step toward a visitor becoming a customer.
Lead

A person who has the potential of becoming a customer.
Meta Description

A short description that appears in search results. It is an HTML and XHTML element which describes the page to search engines.
Meta Title

A title you give a webpage that appears in search results. Recommended size – up to 60 characters including spaces / 600 pixels (same for desktop and mobile search).
Mobile Marketing

The process of using advertisements optimized for mobile devices to reach users in the form of an app or mobile browser.
Niche

A specific segment of the market for a particular service or product that an affiliate promotes and works with. A well-defined niche allows marketers to create more personalized campaigns that will reach better results.
Offer

The promotion of a service or product. Any type of advertising content produced by advertisers (offer owners) and promoted by publishers (traffic owners). Offers usually appear on landing pages.
Optimization

The process of making any type of changes to an existing marketing campaign to improve the results it generates.
Payout

The revenue received per one sale or conversion. Printify affiliates receive monthly payouts from sales of referred users.
Placement

The actual website that your landing pages or banners are showing up on.
Search Engine Optimization – SEO

The process of carefully researching and picking keywords and keyword sentences relevant to your specific website or page. The main keywords need to be added to the content of webpages. The purpose is to rank highly on search engines and attract more traffic (visits) to a website, resulting in more sales or leads.
Split Testing

Also known as A/ B testing. The practice of testing two (or more) different versions of content, copy, sales, or ads. Test them one against the other to understand which one gets better performance.
Targeting

The selection of potential customers to whom a business wishes to sell products or services. In the targeting method, a system controls which users are shown or redirected to designated pages based on certain criteria.
Tracking

The process of monitoring every campaign's details, including the achieved results, and determining the origin of those results. The tracking method is used by affiliate programs to track sales, clicks, or leads.
Tracking Software

Software that's located on a server that's not your own and provides tracking and reporting of commission-triggering actions (sales, registrations, or clicks) from affiliate links. This software records and tracks visits to your site. Advertisers use performance tracking software to track user actions and the specific affiliates that have helped in that process.
Unique Clicks

The first click of a user to the affiliate link/banner. This does not include the number of raw clicks (the same person can click an ad 100 times). If you click the same banner ad 10 times, only one of these will be counted as a unique click.