My Speaking Voice Technique Review – An online vocal course training by Judy Rodman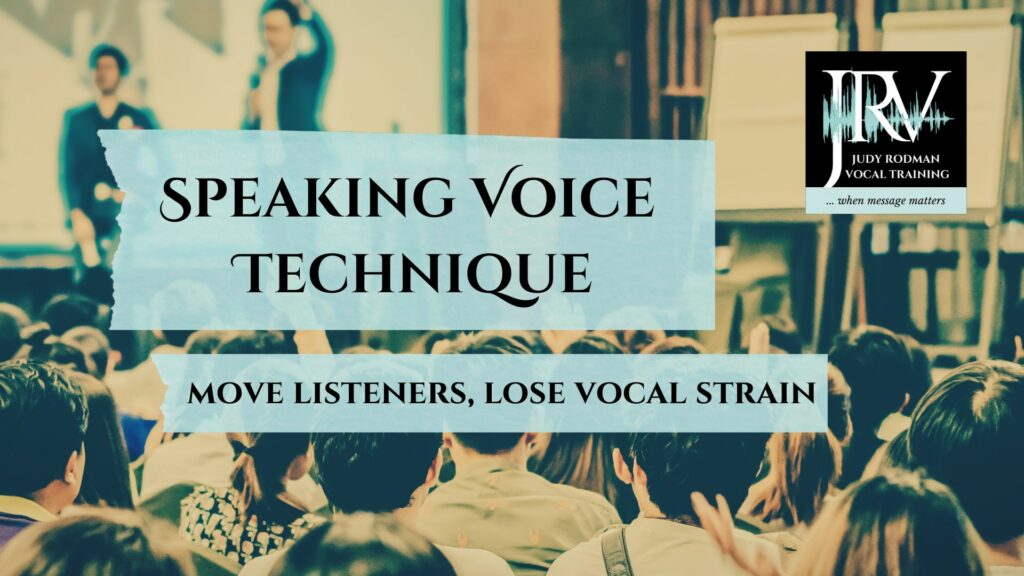 ---
My Speaking voice Technique, huh?
My speaking voice technique is an online vocal course training by Judy Rodman.
Judy Rodman's transformational work with singers and speakers comes from over 5 decades of award-winning success as studio and stage vocalist, speaker, studio producer, author, songwriter and vocal coach. Based in Nashville, Tennessee, she trains singers and speakers globally in online lessons and courses.
She has sung backgrounds on decades of hit records and was a staff singer at the William B. Tanner jingle company for 7 years. 'Nashville Music Pros' named her 'Best Vocal Coach' and 'Vocal Coach In Residence' by the Voice Council Magazine. She won ACM's and Billboard's 'New Female Vocalist' award as an artist and BMI's 'Million-air' award for 'One Way Ticket' as a songwriter. She has produced indie chart-topping records on pop and country artists.
Judy is the author of several pro-level vocal training courses for singers and speakers. She is creator and host of 'All Things Vocal' blog and podcast which respectively have over two million views and 174,000 plays. As a public speaker, she presents to industry groups on various aspects of the professional voice.
What is Speaking Voice Technique about?
An online vocal course training by Judy Rodman which includes 13 video lessons, downloadable PDFs, B-roll demonstrations & vocal exercises specifically designed for the speaking voice.
Who is this for?
Public speakers of all kinds, including keynote, seminar, and workshop speakers, authors, business people and meeting presenters
Coaches and teachers - whose voices are among the most commonly stressed and abused!
Media performers such as voiceover talent, radio or TV announcers and reporters, actors, interview hosts and guests, sportscasters, podcasters, webinar hosts.
Singers and entertainers - Many times talking gets singers in more vocal trouble than singing!
Other jobs requiring a heavy load of speaking, such as receptionists, lawyers, real estate agents, sales personnel, waiters, customer representatives, tour guides.
Phone talkers - Those who do lots of speaking on the phone, which is another very common source of vocal strain and fatigue. And if that phone call's important, then the sound of your speaking voice is, too!
Who is this not for?
Those looking for help to develop and writing speeches. There are many great courses out there to help with that, but this one helps you develop technique, not content.
Those wanting acting lessons. This course contains some basic acting technique that affects the voice for better communication impact, but go elsewhere for in-depth acting classes.
Those who want training to grow a vocal career business. Again, this course is focused on improving the voice itself, the prime asset of a vocal career.
Those who don't feel the need to have more vocal ability, and who never experience vocal fatigue.
How much does Speaking Voice Technique cost?
You get lifetime access for only $147
Conclusion – Speaking Voice Technique – I use and recommend to you
After applying the techniques you learn in these 13 lessons, you will be able to...
identify and improve your vocal weaknesses.

speak with far less vocal fatigue.

notice your voice has richer resonance, strain-free power, authentic confidence and message delivery skills that draw the listener in like a magnet, and that you get better listener response.

have vocal exercises that prepare your voice for speaking but don't require you to match pitch or sing.

You'll also have specific strategies to increase your vocal ability for professional speaking situations.
What people are saying
I've noticed a huge change already… I went into this course assuming I had little to learn because I have had Judy as my vocal coach for five years. I couldn't have been more
wrong! After going through this course, I have noticed a huge change already in just my everyday speaking voice. This course isn't just filled with tips, it starts you at the foundation and teaches you how to be the best at your vocal career. I cannot recommend this course enough.
- Natalie Hall, member of 'The Hall Sisters' vocal/instrumental group
Prepare for your events & take care of your voice ... If your voice is your business as a teacher, coach, podcaster, sales rep or musician, you'll appreciate "Speaking Voice Technique," to warm up, use, and protect your voice. A great entertainer, Judy packs her 13 modules of high-energy video lessons with exercises, self-assessment and practice sheets that make learning a joy. The course isn't so long that you won't finish it, and not so pricey that it's prohibitive, but I guarantee that you'll get new knowledge that can prevent and save a strained, raspy voice. Plus, you'll get lifetime access to return for a refresher. Get her advice to correctly prepare for your events and take care of your voice so you have little to no downtime.
- Jan Carroza, founder of Center for Direct Marketing