Amazon reduces commission rates in 17 categories
Posted On April 17, 2020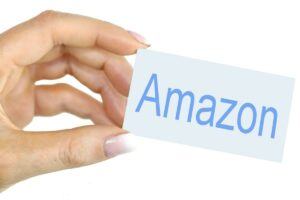 ---
Amazon reduces commission rates in 17 categories out of 57 categories.
Affiliates will get a minimum of a 50% cut in their affiliate commissions in those categories.
Changes in the Amazon.com affiliate program's commission rates are common
They tend to make major changes in their commission structure in the April-May time frame.
According to  GeniusLink, they made 50 changes only in the last decade.
Every time they do, it causes uproar in the affiliate marketing world. So I'm probably not the only one writing about this 😛
Here are the cuts (effective April 21st)
Furniture, Home, Home Improvement, Lawn & Garden, Pets Products, Pantry – was 8%, now 3%

Headphones, Beauty, Musical Instruments, Business & Industrial Supplies – was 6%, now 3%

Outdoors, Tools – was 5.5%, now 3%

Grocery – was 5%, now 1%

Sports – was 4.5%, now 3%

Baby products – was 4.5%, now 3%

Health and Personal Care – was 4.5%, now 1%

Amazon Fresh – was 3%, now 1%
Not so great, anyway
Very short cookie life.
Amazon has a 24-hour cookie, so if you send someone to Amazon through your affiliate links and then don't purchase within 24 hours, you don't get any credit at all.
Account Closures
If you don't make a sale within the first 3 months of opening your Associates account, you will have your account suspended.
Cannot buy with your own affiliate link
What you cannot do under any circumstances is use your own affiliate links to shop on Amazon, for yourself or for anyone else. Amazon wants new traffic.
Send Amazon affiliate links In Email, links in eBooks or PDF documents
They explicitly bans any use of affiliate links in "offline promotion or in any other offline manner," and it can surprise you that that applies to email too.
"In any printed material, mailing, SMS, MMS, email or attachment to email, or other document, or any oral solicitation" - Amazon
Don't put all your eggs in one basket
I do not think you should abandon the Amazon affiliate program. People still buy there.
Besides, any commission is better than no commission.
But don't rely only on commissions from them, diversify with other affiliate programs so you can handle significant changes in their commission rates.
In other words, add more ways to monetize your site.
What I think of it
It will affect many affiliate marketers who are making money with Amazon products.
Consider working with the affiliate programs offered through affiliate networks like  ShareASale  and not only Amazon. Not only are the cookies normally much longer than 1-day cookie, but now their commission rates are significantly higher.
I'll give you odds that the commission from other programs will always be better.
And remember, Amazon did this because they could, not because they had to.
All the best,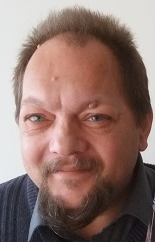 Luc
If you find this article informative, do share it with your friends and/or leave a comment/question below