7 Tips to Using Email Marketing Like a Pro
Posted On October 16, 2020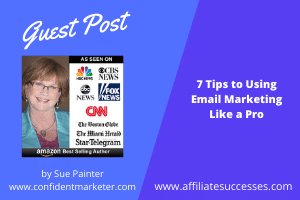 ---
More people buy things online through email than any other way. More than buying on social media, did you know that? And in the past 6 months, email open rates have been increasing.
If you are not using email marketing you are missing out on marketing that is cost effective, not nearly as time-consuming as marketing solely on social media, and that can be lucrative for you.
Here are 7 tips for using email marketing like a pro.
1. The most important measure of your email campaign's success is not your open rate. (Open rate is the number of people who open your email.) Instead, it's the click through rate. Click through rate is the number of people who click through on the call to action that is inside your email. Yes, your email subject line is critical, because if your receivers don't open the email they also don't click on your call to action. But CTR is more important, because that's what puts money in your bank account. You can watch a short video about the difference in this article. 
2. Consistency is the main key to success in email marketing. Emails can help you keep top of mind to your customers and prospects. But if you do it inconsistently, you are wasting your time. Use email marketing to achieve these goals:
◦ Keep top of mind with your customers and warm prospects.
◦ Tell the story of your business
◦ Talk about the benefits of what you offer.
3. When you make an offer in your emails, make sure to do it more than one time. Put your offers in front of your subscribers at least 4 times in any one email marketing campaign to gain more sales.
4. Make your emails more effective by using words that connect emotionally to your readers. I've noticed that I'll get more replies and engagement when I mention something personal, that isn't even tied to an offer at all. It's because my readers are responding to the emotional pull of a personal story.
5. When you put a call to action (CTA) in an email, don't put the raw link. Don't say get my offer here: (link). Instead, put the link in a sentence, like this: Today I'm offering my How To Write Better Emails e-course…. (insert the link on the phrase How To Write Better Emails).
6. There are 4 key parts to an email. These are the email subject line, the first sentence of your email, the call to action (CTA) and the postscript (PS). I recommend putting your CTA in a postscript as well as up in the body of your email. Spend your time crafting these 4 key parts well. Try difference phrases and see, over time, which perform best for you. Then rinse and repeat.
7. Don't use spammy language in your email titles, as that will prevent them from being delivered to your subscriber's inbox. Avoid words and phrases like "discount," "free," "limited time offer," or "sale today only." For a good list of SPAM words and phrases to avoid check out Active Campaign's 188 Spam Words to Avoid. 
In a recent Entrepreneur article, the author reminded his readers that seventy-two percent of U.S. adults say they prefer companies to communicate with them via email, and 91 percent say they'd like to receive promotional emails from companies they do business with. Meanwhile, 73 percent of companies agree email marketing is a core part of their business efforts, and 25 percent rate email as their top channel in terms of return on investment. Those statistics should encourage you as a business owner to become expert at your email marketing.
Sue Painter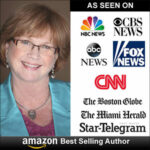 Sue Painter is the founder of The Confident Marketer. For almost 2 decades she has helped small business owners around the world with brand clarity, customer engagement strategies, social media and email marketing. She is the author of several business books on the Kindle platform, and a certified email marketing specialist. You can reach Sue at sue@confidentmarketer.com.
You can find additional articles about email marketing on The Confident Marketer blog. 
All the best,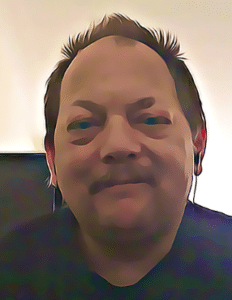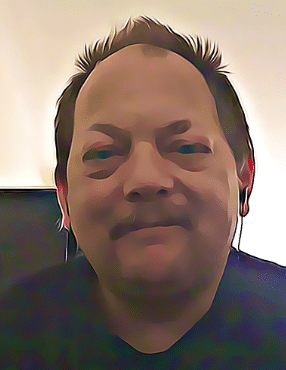 Luc
Thank you for your time. All you have to do now is click one of the buttons below to share with people you know or leave a comment. I thank you if you do ?