My GetResponse Review – An all-in-one marketing software
Posted On May 11, 2020
---
GetResponse,huh?
An all-in-one marketing software perfectly suited for your business marketing needs.
Trusted by over 350,000 businesses in 183 countries. In 27 languages, and with over 300 passionate experts working in Poland, the US, Canada, Malaysia, and Russia, 
What is GetResponse about?
GetResponse is a comprehensive marketing software platform that helps you create content, boost sales, and increase traffic to your website. Integrated email marketing, autoresponders, and landing pages let you automate essential tasks and launch effective marketing campaigns. Advanced analytics make it easy to track conversions, leads, and ROI, and learn what your customers want. Customizable template scenarios do the work for you – no coding necessary.
Key Features of GetResponse
Marketing Automation – GetResponse's marketing automation feature lets users build scalable workflows based on customer journeys. Action-based autoresponders allow for the creation of messages that triggers by relevant recipient actions – with personalized one-to-one responses. In addition, it provides users with advanced segmentation tools that enable them to divide their contacts into subgroups and tailor emails accordingly.
Landing Page Builder – GetResponse has an intuitive drag-and-drop landing page builder that allows users to create 100% responsive landing pages and web forms. Business marketers can build web pages for sales, webinars, thank you, opt-ins, about-me and downloads in just a few minutes. GetResponse lets users test, analyze and optimize their pages to increase conversion rates.
Comprehensive Reporting – GetResponse has robust reporting capabilities. A few simple reports appear directly in the dashboard, summarizing campaign success via raw numbers and pie chart. The Email Analytics section provides further detail, with line and bar graphs for clicks, unsubscribes, opens, complaints and bounces. For every report, users can view which subscribers within their email list performed any action.
Webinar Integration – The GetResponse webinar platform seamlessly integrates with GetResponse email marketing, allowing users to host product announcements, demos and training sessions. Features include presentation sharing, chat moderation, polls, desktop sharing, attended management and VoIP capabilities. In addition, GetResponse lets users decide whether their webinar will be password-protected or open to everyone.
Pricing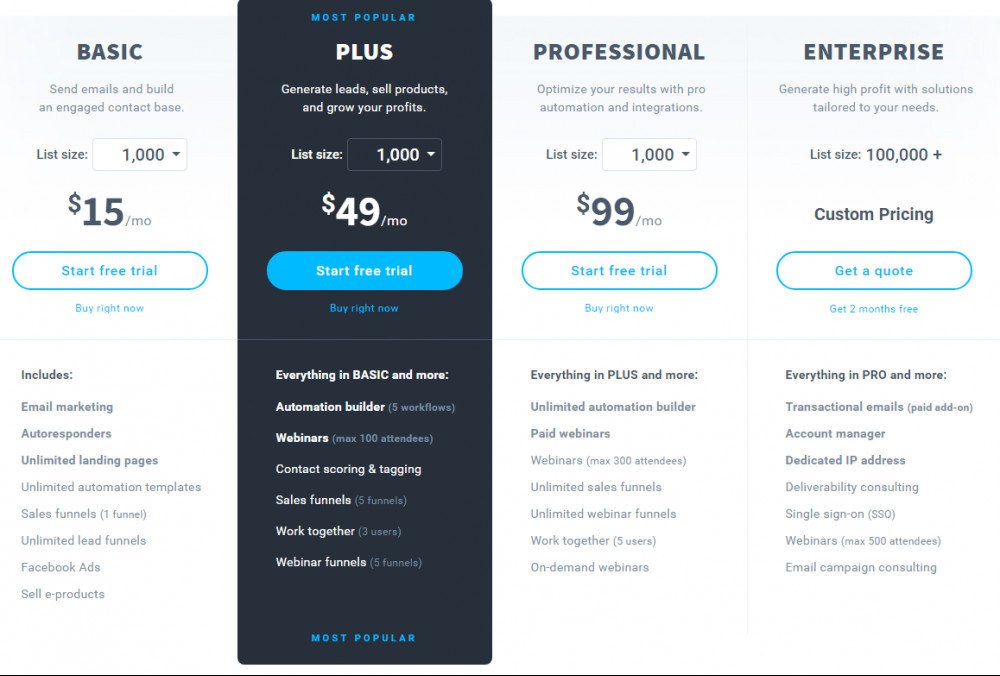 Pro's 
Well, think the features speak for themselves, but what I like is their offer of 30 days complete free trial without the need of any credit card details. This is very useful for affiliate marketers, who believe in "Try before buy".
Cons
I really don't see any, I use it and it is very user friendly  
Conclusion – GetResponse – I use and recommend to you
First, I use it myself and being a raving fan of this product. 
I only recommend products I use and believe they might be as useful for you as to me being an affiliate marketer.
There are options for any budget and they have a 30day free trial offer, no strings attached.
They guide you from the beginning to set up your marketing campaign from scratch.
Why not "try it for a buy" this all-in-one marketing software?
All the best,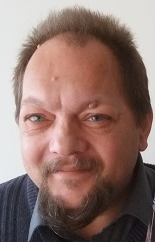 Luc
If you find this informative, share it with your friends and/or leave a comment/question below