Research different affiliate programs and products
Posted On March 19, 2020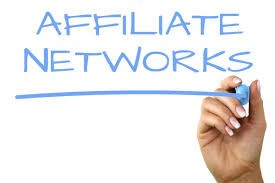 ---
In this fifth step, I am gonna cover how you research different affiliate programs and products.
If you did not read the previous steps before you can still do here: one, two, three and four.
Ok, let's dive in!
What is an affiliate program or product?
Affiliate program
it is a relationship in which a merchant pays you (the "affiliate") for links from your site to his site. Usually, the affiliate is paid only when an actual sale is made by the merchant as a result of your link.
A merchant can offer more than one product.
Affiliate product
You find a product you like, promote it to others and earn a piece of the profit for each sale/lead that you provide.
What is an affiliate network?
A network works as an intermediary between the affiliate and the merchant.
A network such as ShareASale or ClickBank handles the payment and product delivery.
Sometimes, affiliates have to go through an affiliate network to even be able to promote the product. For example, this happens if the merchant only manages their affiliate program on that network.
The affiliate network also serves as a database of lots of products, out of which the affiliate marketer can choose which to promote.
Before joining make sure you read their terms of use and payment policy to avoid unpleasant surprises.
Choose the right product
Oh, so I throw up some ads, and hope it will eventually pay off, Luc?
The answer is no. If that's your strategy, you're in for a painstakingly long, uninspiring journey to profit!
You add value by promoting products that will be useful and helpful for your audience.
You choose the ones that "fit" your content.
In other words; look for a company that offers links for products or services that have something in common with your website.
Monetizing your website with affiliate marketing
Making money with affiliate marketing is all about traffic. The more eyes that see your website, the more likely the affiliate links on your site will be clicked.
Share your content with social media sites every time you post something new.

Gather an email list and add to it constantly. Then use it to promote your website for example by sending a newsletter.
Before you join an affiliate program
You have build up your website by having about 25 to 30 blog posts before you research and join affiliate programs. It takes time to do that but there is a lot of competition in the online moneymaking business especially in affiliate marketing. The more polished your site appears and the higher the quality of your content, the more success you'll have in this branch.
All the best,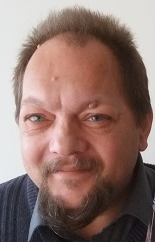 Luc
If you find this article informative, do share it with your friends and/or leave a comment/question below.