Many people start. Successful people finish.
Posted On July 4, 2020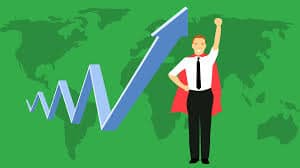 ---
Many people start. Successful people finish. In other words, they don't give up.
Maybe you've started your affiliate business and put effort and time into it, but it seems like you have nothing to show for it. Or, maybe you're thinking about starting one, but it seems like it's a lot of work, it's complicated.
Reasons to give up on affiliate marketing
I have no time or no money
Affiliate marketing is an investment. 
Build a website, create content, create an ad campaign, and all of this takes time and money. But you don't have to have thousands of dollars or a ton of free time to get started.
You commit yourself to spend at least 10 hours or more on building your successful business in affiliate marketing.
You need to put up a website which can be done in a matter of hours nowadays. You need to create some initial content, and all of that could take you a few weeks if you're doing it at a leisurely pace.
You will invest money in tools you need for your online business. If you don't have money to pay your next month's rent or electricity bill and in desperate need to earn money quick, then this is not for you.
Tools you will invest to be web hosting, domain name and an all in one marketing program. No worries, you will not pay thousands of dollars.
The only money you NEED to fork out is for your domain name, which you pay around $14 per year, and hosting, which you will pay less than $5 per month. The all in one marketing program starts at $15 a month.
The math is simple, the more time and money you put in, the faster you will grow your business. 
Affiliate Marketing is not for me, it does not work...
Ok, so maybe you've bitten down and devote time each day to study how to do affiliate marketing and to put up the best website you can.
But it seems like you have nothing to show for it...
Well, things might seem like that. The main issue is lack of trust people have in themselves and in the concept of earning passive income.
To build a successful affiliate marketing business, it takes a year to see profit. Affiliate marketing is a marathon, not a sprint. 
Don't give up
The main stumbling block with many people is how overwhelming it might all seem. If you're not tech-savvy, or you don't have marketing/business management background, it can all seem so difficult and daunting. The desire to give up is understandable.
Affiliate marketing is a job and if you do it right, you can earn a nice living out of it. Where it differs from your standard 9-5 job is that it takes a bit to get rolling, and then passive income kicks in and you're ready to go.
Many people start. Successful people finish. 
All of them hit hard times. All of them are tempted to quit. People who will always stay at the average level are those who will not persevere. Those who succeed are the ones who, regardless of the size of the obstacle, persevere. 
Onward they move.
Want to be a successful affiliate marketer too?
Join at zero cost as a Starter Member and see for yourself if this is really the best place to learn affiliate marketing or not.
Wealthy Affiliate offers two membership options: Starter Membership at zero cost for you and paid Premium Membership.
Get started through this link and get My SPECIAL BONUS!
Join Wealthy Affiliate now, and I will see you inside!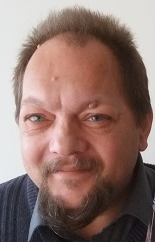 All the best,
Luc
If you find this article informative, share it with your friends or/and leave a comment below.