So what's in a domain name?
Posted On March 7, 2020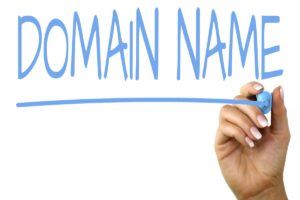 ---
When you have bought professional web hosting to start your website you need to buy a domain name as well.
A domain name you say?
What is a domain name?
A domain name is your personal or business home on the Internet, it's a piece of online real estate that you control completely—as long as you own the rights to that name.
In order to claim it for your exclusive use and to share it with the online world, you'll need to register it with a qualified domain registrar. Most professional web hosting services are also a qualified domain registrar.
When a new domain name is created, it must be checked against ICANN's databases of domain names that are currently in use to avoid duplication. If the domain name you want is already registered to someone else, you won't be able to use it for your own site.
There are a few things that you need to know before purchasing your own domain name(s):
Try to pick a name that is short and identifiable, like Twitter, Facebook, YouTube, WordPress, Yahoo, etc.
Think of a domain name that's related to your niche. For instance, if your niche is how to become pro-in-game testing; a suitable name could be "www.becomethegametester.com".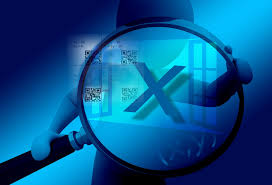 When someone hears about your domain name for the first time, they should be able to instantly and accurately guess at the type of content that might be found there. Uninspiring short adjectives like "top...x," "best...x," "hot...x" aren't the best choice.
Don't worry about keywords in your domain. Keywords or how much traffic the keywords in your domain get DO NOT matter. As you build out your website, it is the content and individual pages/posts that will be targeting keywords and getting rankings.
Do not use hyphens (or numbers) like "Choose-the-right-domain-name1.com". It looks unprofessional. Moreover, you should make it easy to type and remember.
If it requires considerable attention to type correctly, due to spelling, length or the use of unmemorable words or sounds, you've lost a good portion of your branding and marketing value.
Making spelling mistakes in your domain name looks really silly. So check not once but twice before purchasing that particular one. 
What is a domain extension?
Domain name extensions are the last part of a domain name. For example, in 'affiliatesuccesses.com,' the extension is .com.
Which extension should I use?
Especially if you're going to be telling people what your website address is (as opposed to them finding
you in search engine results), there are benefits to using the "default" domain extension ".com" simply for easy recall.
Think of a website address. Any website address(unless a government or nonprofit site), chances are, the domain extension is ".com." In fact, over 50% of all websites are ".com" sites.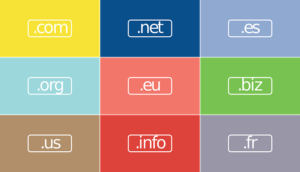 If the extension ".com" is already taken either be creative in the name of your site, play around with your phrases until yours is available. Or go for the ".net" address in your domain name. (net = internet or network). This is the second most popular extension and is widely accepted for businesses of all types.
The use of ".biz" is allowed if you're a business owner. But deserved or not, it has a trust problem, being frequently associated with poor quality, spammy websites.
The ".org" extension is technically open to all but is not recommended for businesses, as there is an expectation that ".org" = nonprofit.
Refund policy
We all make mistakes, so do I, when you made a mistake in your domain name, you can always ask for a refund. Domain registration fees can be refunded, but to be sure, check the refund policy of the company where you bought your domain name.
In the end ...
Choosing the right domain for your new website is a hugely important task, much more important to the ultimate success of your online endeavors is your decision to commit to creating plenty of quality content, ensuring ease of use, and fostering lead generation potential.
All the best,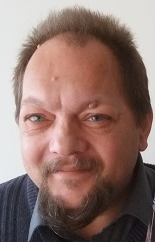 Luc
If you find this article informative, do share it with your friends and/or leave a comment/question below.