Wealthy Affiliate Successes – February 2020
Posted On February 28, 2020

---
Wealthy Affiliate Successes for the month of February 2020
If you still wonder if affiliate marketing and with Wealthy Affiliate as your guide to success work, here are some Wealthy Affiliate success stories (click the headlines to read the full success story)
Paula says :
I had a few sales in January but now it's picking up. :)) I have had 2 sales on the same day already this month! (February 2020). Wow. That makes me feel pretty good and like I'm going down the right path. It's progress!
Look What I Got From Wealthy Affiliate Today - Is That A Commission?
Pastor Dre received his first commission in his PayPal account and that was cool according to him.
3-Month Performance Report 1st Commission For $237
While in the sky he was teaching others in his niche!
"The internet connection was actually quite good in my flight across the Atlantic as I made money doing exactly what I teach"
The good news she had 10 sales by noon but the bad was that she was suffering from a bronchitis
She used the training at Wealthy Affiliate to start her own website design and maintenance business!
Ranked and Sales Within Minutes
Lawrence says:
"I've never had the opportunity to put any success posts up but what just happened to me is freakish."
Sales 12 + 13 since joining WA!
He does not believe that he reached the snowball effect phase yet where sales come in big time, but he certainly starts seeing an increase in the regularity of sales, slowly but surely.
He had his first earnings after a month of building his website.
My income from Affiliate Marketing to date
His first income was paid on 1st January 2019. He shows this now to encourage any newbies that income does come if you get your head down and implement the training.
Updated Success with Wealthy Affiliate
After launching her first website through Wealthy Affiliate based on Amazon & eBay Products, she has earned $76.
After completing training, she launched her second website based on digital products which have earned her $98 in just the past two weeks.
She was so excited! "I have had 26 sales today on Amazon! This is certainly a new record for me. I have set a new monthly sales record as well."
Actually, it was $1.20, but who's counting? 😉
Just when I needed it my site had a sale
Feeling discouraged that she will never make anything from her website again... She got a little sale and reinvigorated!
And much more to read at Wealthy Affiliate.
Learn the ropes of affiliate marketing the right way
I highly recommend that you join Wealthy Affiliate if you are serious about learning the ropes of affiliate marketing.
Wealthy Affiliate is an all-in-one platform for teaching and helping people how to make money online with Affiliate Marketing.
Read also my review on Wealthy Affiliate.
Wealthy Affiliate offers two membership options: FREE Starter Membership, and paid Premium Membership.
Join for FREE as a Starter Member and see for yourself if this is really the best place to learn affiliate marketing or not.
Get started through this link and get my SPECIAL BONUS!
Join Wealthy Affiliate now, and I will see you inside!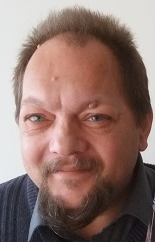 All the best,
Luc
If you find this article informative, do share it with your friends!