Social sharing is a necessity, not a luxury.
Posted On March 18, 2020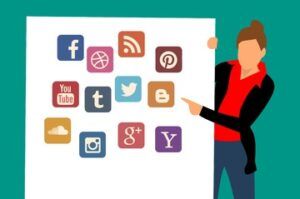 ---
Another way to get raving fans is the use of social sharing. 
No, it is not a luxury but a necessity if you want to build an audience that visits your website on a regular base.
To stand out in that crowd of over 1.5 billion websites on the world wide web you need to reach out to those more than 4.5 billion internet users. 
And one of those ways is sharing your content on social media.
Social media you say?
Social media refers to websites and applications that are designed to allow people to share content quickly, efficiently, and in real-time. The ability to share photos, opinions, events, etc in real-time has transformed the way we live and, also, the way we do business. 
9 types of social media and what they're used for
1. Social networks
2.Media sharing networks
3.Discussion forums
4. Bookmarking and content curation networks
5. Consumer review networks
6. Blogging and publishing networks
7. Interest-based networks
8. Social shopping networks
9. Sharing economy networks
What are they used for?
1. Social networks—Connect with people (Examples: Facebook, Twitter, LinkedIn)
People use it to connect with other people (and brands) online.
2.Media sharing networks—Share photos, videos, and other media (examples: Instagram, Snapchat, YouTube)
Media sharing networks give people and brands a place to find and share media online, including photos, video, and live video.
3.Discussion forums—Share news and ideas (examples: Reddit, Quora, Digg)
Discussion forums are one of the oldest types of social media. It is used to find, discuss, and share news, information, and opinions.
4. Bookmarking and content curation networks—Discover, save, and share new content (Examples: Pinterest, Flipboard)
Bookmarking and content curation networks help people discover, save, share, and discuss new and trending content and media.
5. Consumer review networks—Find and review businesses (examples: Yelp, Zomato, TripAdvisor)
Consumer review networks give people a place to review brands, businesses, products, services, travel spots, and just about anything else.
6.Blogging and publishing networks (examples: WordPress, Tumblr, Medium)
Blogging and publishing networks give people and brands tools to publish content online in formats that encourage discovery, sharing, and commenting. Also known as content marketing which can be a highly effective way to engage with your audience, build your brand, and generate leads and sales.
7.Social shopping networks (examples: Polyvore, Etsy, Fancy)
It is used to spot trends, follow brands, share great finds, and make purchases.
Social shopping networks make e-commerce engaging by adding a social element.
8.Interest-based networks (examples: Goodreads, Houzz)
Interest-based networks take a more targeted approach than the big social networks do by focusing solely on a single subject
9.'Sharing economy' networks (examples: Airbnb, Uber)
"Sharing economy" networks also called "collaborative economy networks," connect people online for the purpose of advertising, finding, sharing, buying, selling, and trading products and services.
So you know...
Too often I see people promote their product to people they don't even know. Well, it is like asking a girl you see for the first time to marry you. How great are the odds she will say yes to you? At best she will raise an eyebrow and leave you behind wondering why... this is not what social sharing is about!
It is not about selling but building relationships.
Because connections matter…feel free to connect with me.
E-mail me: luc@mybizzonline.com
If you ever need a hand or have any questions, feel free to contact me and I will be more than happy to help you out.
All the best,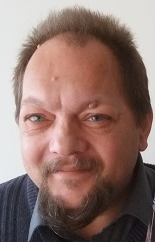 Luc
If you find this article informative, do share it with your friends and/or leave a comment/question below.
About The Author
lucbizz
I'm Luc Dermul, a Belgian online entrepreneur living in "the big apple of Flanders" Antwerp